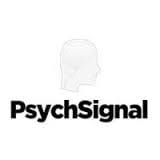 SPX / VIX Dynamic Cycles Snapshot
All In now (on the short side) [28th April]!
This juncture was posted first on March 29th here [updated 14th and 28th April]. Re-read the original dynamic cycle analysis. The current situation – one month later- shows us that this juncture is still valid while markets have moved sideways, some other started to turn down already.
"We often refer to stock market tops as a process because they occur over time. The reason is that the emotion underlying a peak is one of hope, which dissipates diffusely. Some stock indexes and sectors will top earlier than others, peeling away from the market's uptrend." Elliot Wave International
Please read attached cycle juncture. (29th March 2015)

Update [April 14th] – Cycle Phasing score >150 now in confirmation:
Update [28th April] – dynamic cycles projectio still valid – here is the update: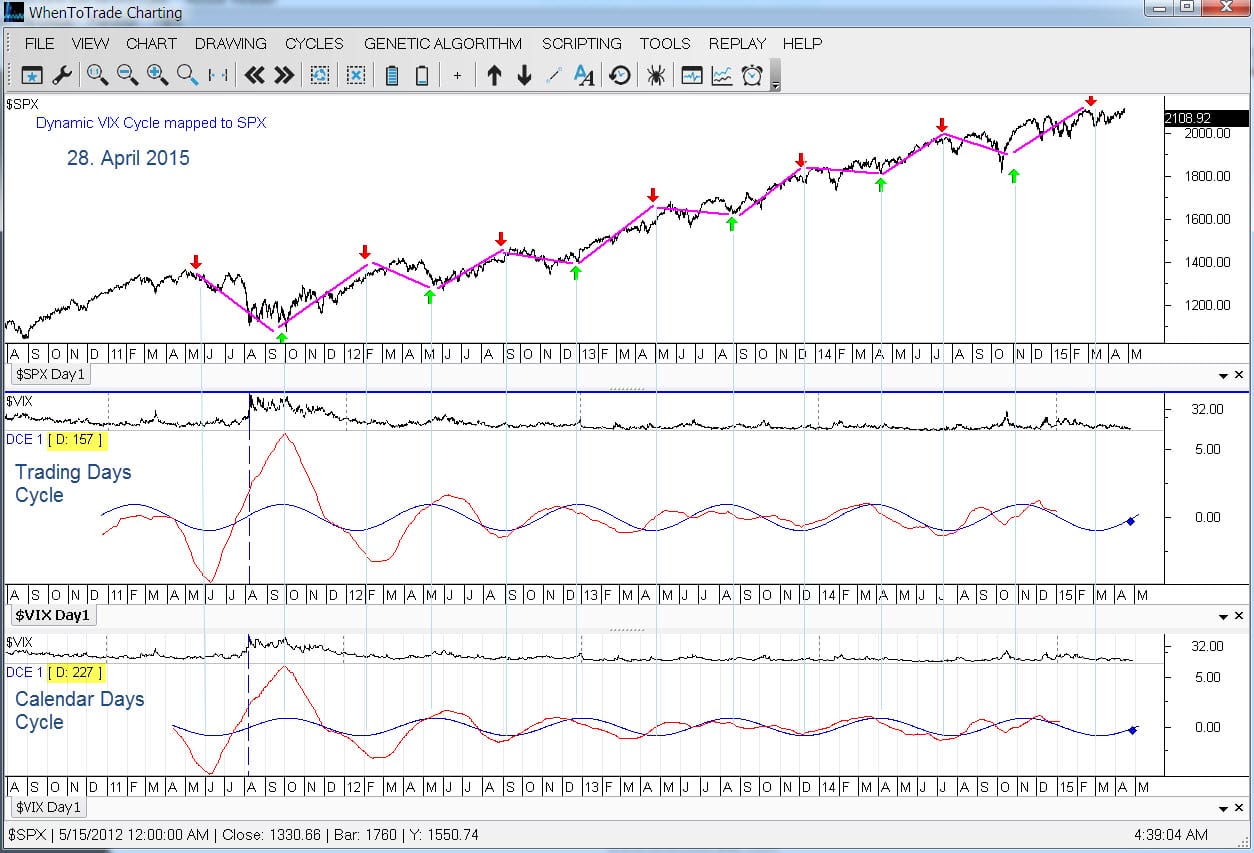 Cycle Swing Indicator Divergence Pattern: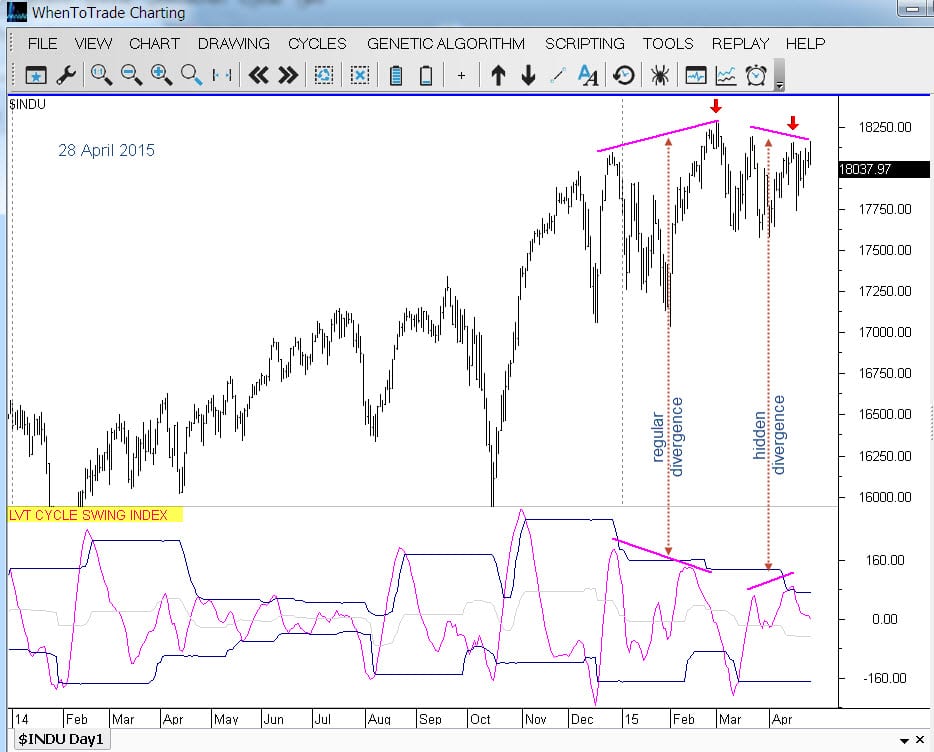 Social Sentiment Cycles Situation [April 28th] (DataSource: PsychSignal):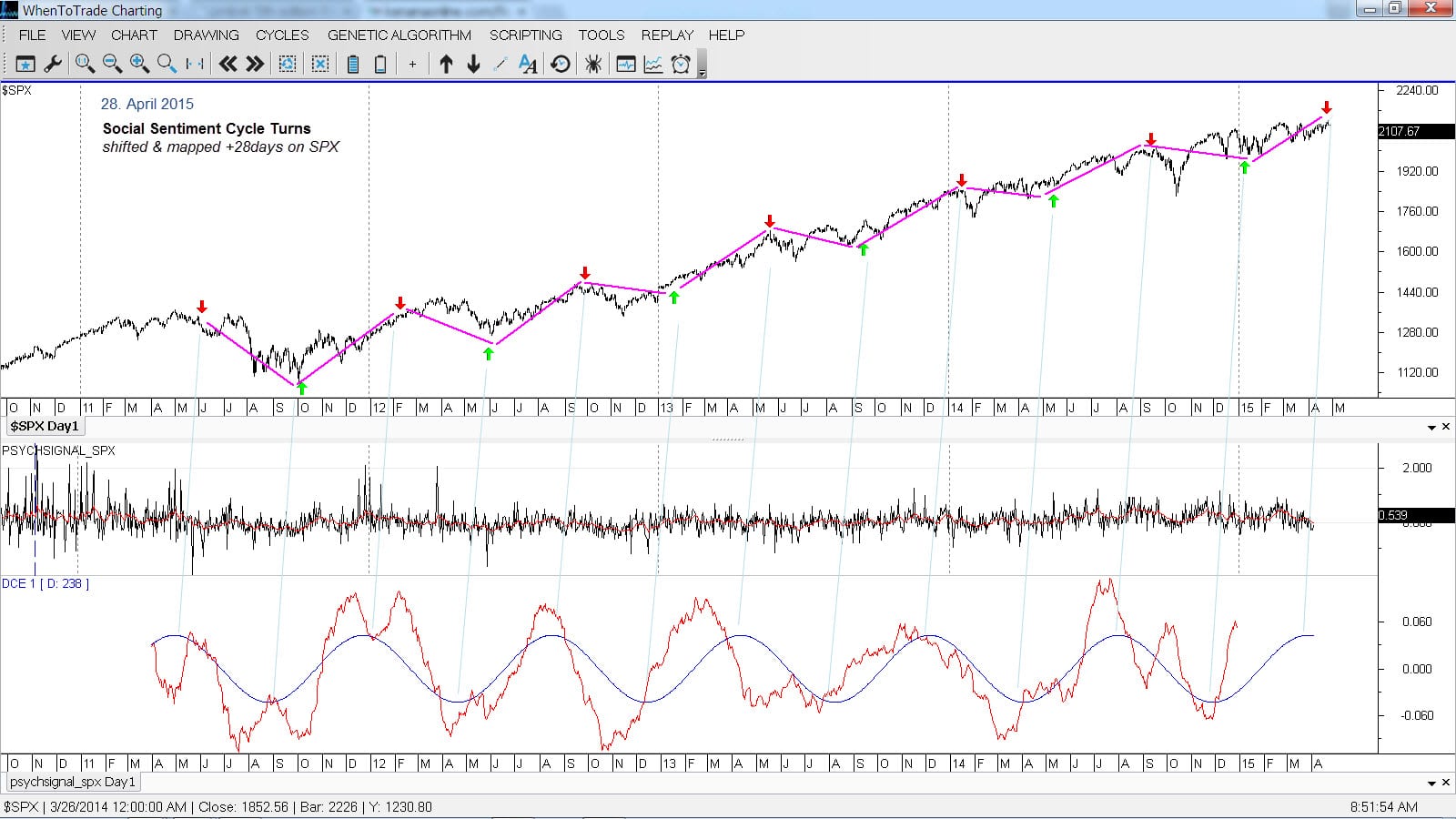 Download .pdf: SPX_SocialMediaSentiment_28042015
https://whentotrade.com/wp-content/uploads/2015/05/pslogo.jpg
160
160
LvT
https://whentotrade.com/wp-content/uploads/2013/04/wttlogo5.png
LvT
2015-03-29 17:23:49
2016-04-05 19:04:48
SPX / VIX Dynamic Cycles Snapshot